Top Gear pits a Superformance GT40 against a Ferrari 550 Maranello
Posted on Thursday 03-07-2013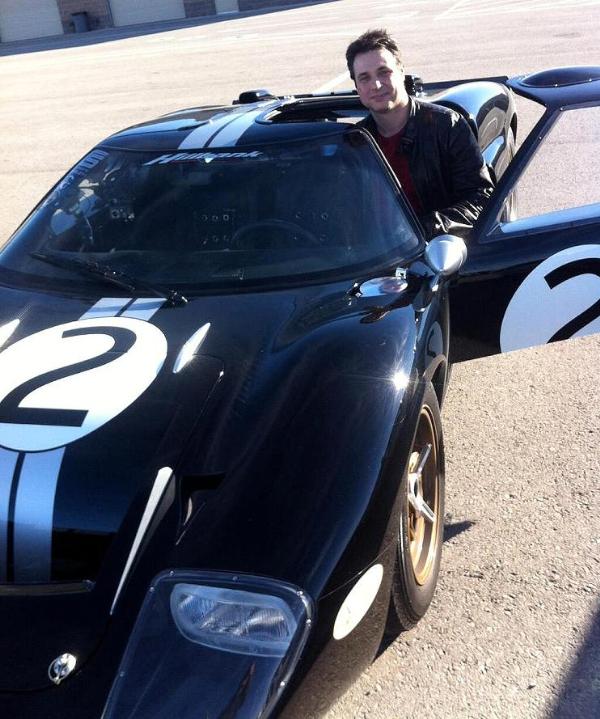 The filming took place at Miller Motorsports park in Salt Lake City Utah and featured Superformance CEO Lance Standers own CSGT40 Prototype, a MKII painted with the 1966 winning Lemans winning scheme of McLaren and Amon's striking No 2 car which is black with Silver Lemans stripes.
The episode was set as co-host "Adam Ferrara's show" and he got to drive a few feet in his dream car - the Ken Miles GT40 which is worth around 8 million dollars. Adam then climbed into Lances Mark-II GT40 which is fitted with a Roush 427R Windsor based Ford V8. Adam competed against and beat the V12 Ferrari 550 Maranello driven by Rutledge Wood in a drag race.
Sometime later, under professional driver Tanner Faust's command, the GT40 clocked a 1.49 against the V-12 Ferrari 550 Maranello which clocked in at 1:54. Our Superformance GT40 humiliated the modern Ferrari by winning with a blistering 5 full second lead inspite of the Ferrari's ultra-modern high dollar Italian technology.
To order your own Superformance Continuation GT40 please contact a Superformance dealer by calling @ 1-800-297-6253 in the USA email info@superformance.com or you can reach us at Superformance Head Office Irvine, CA USA at (949) 900-1950.
The episode in its entirety can be viewed here: Click Me