Superformance Product Line now available from Gulf Coast Motor Works in FL
Posted on Friday 12-10-2010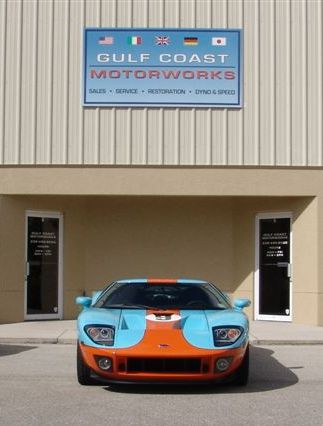 Tony Ierardi the CEO of Gulf Coast Motor Works has been involved in the motor industry for 20 years. Tony started the very first DeLorean Motor Company Franchises in 2004. This dealership was a sucess and later the DeLorean Motor Company spun off four other regional stores. Divisions such as Auto Italia were added which attended to the needs of classic Italian cars. Gulf Coast Motorworks was established for retail car sales and offers a dyno, speed shop, service & restoration outlet and caters to the need for exotic sports cars.
Tony's passion to restore automobiles to Pebble Beach standards while maintaining them for road use has won him several First Place and Best of Show trophies in multiple marques. As an owner and enthusiast of Sports cars his whole life, Tony has turned his passion into a successful business where he treats every car as if it were his own.
The Gulf Coast Motorworks name and company colors come from their location on the Florida Gulf Coast and the Gulf GT40 that won Le Mans in 1968 ironically 2 days after Tony was born.
Says Tony" I have a affection for many cars both classic and modern, I don't know how some people can say " I hate that car" there is a story behind every car and I like hearing them all."
Gulf Coast Motor Works will now be featuring Superformance Products for Sale at their Florida loction and look forward to serving you. Gulf Coast Motorworks address: 28790 South Diesel Drive #1, Bonita Springs, FL 34135. Tony is available on (239) 405-7254