Superformance Making the Classic Roadster ELECTRIFYING
Posted on Monday 07-19-2021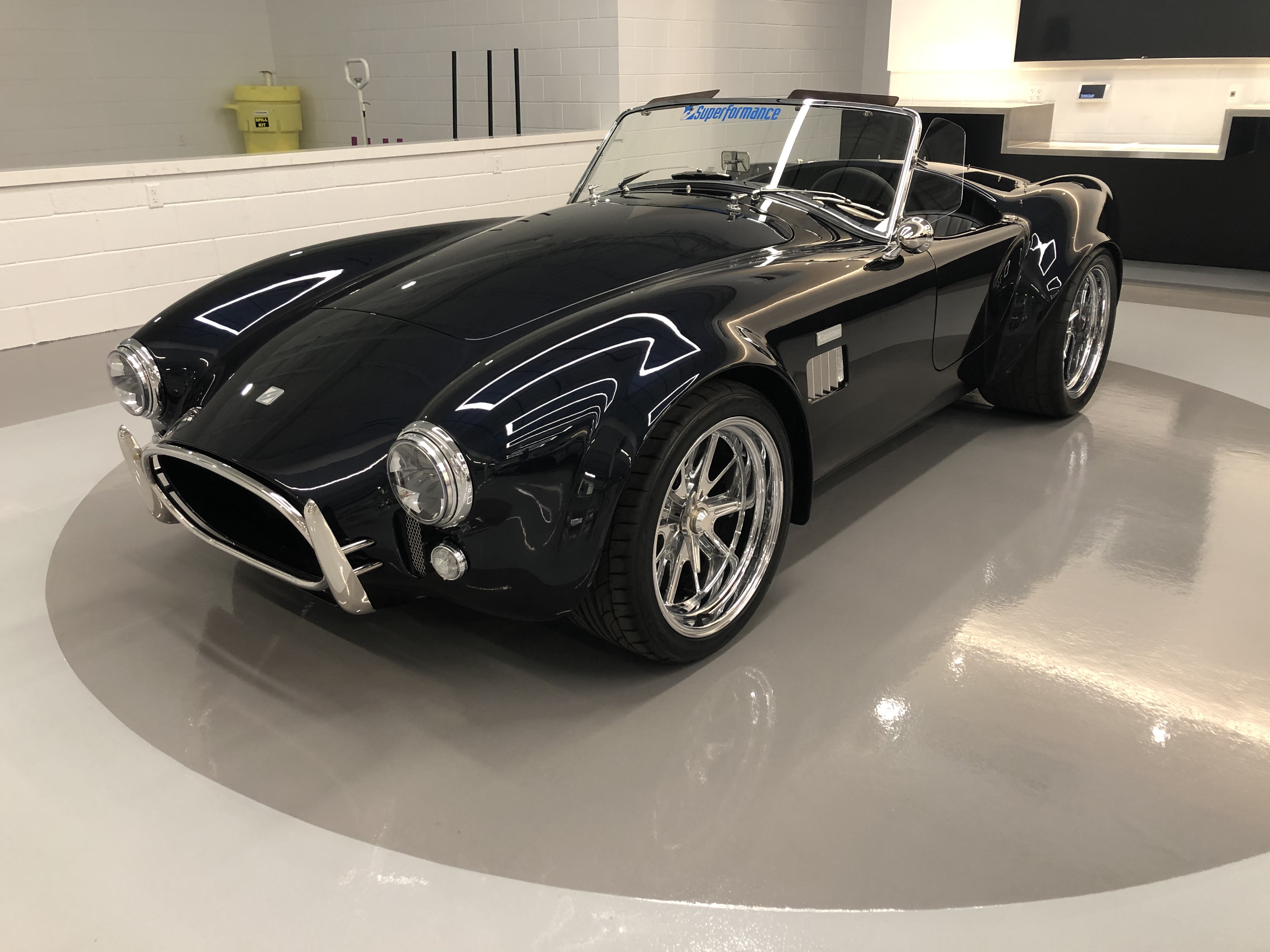 Superformance Making the Classic Roadster ELECTRIFYING.
Superformance is debuting its new "MKIII-E" roadster at the Amelia Island Concours. Blending a traditional roadster with an advanced EV powertrain, it is one of the most engaging vehicles in the world.
"We developed the experimental electric roadster in response to stunning customer demand," said Lance Stander, CEO of Superformance. "And it is no more unconventional than integrating a pushrod American V8 into a tiny English roadster. A staggering number of people believe a roadster EV is very cool. I was a doubter until I experienced the amazing EV acceleration."
Though some may fear that the end of an era, Stander has a strong reassurance.
"Enthusiasts are not giving up their internal combustion engines," he noted. "They're just buying a roadster that will sit next to the ICE powered vehicles in the garage."
Carroll Shelby oversaw development of an electric-powered Cobra over 15 years ago, which inspired Superformance to partner with Gotech Performance to create the electric MKIII-E.
"We didn't change dimensions or suspension geometry, the motor was just slipped in it," added Stander. "Gotech limited the torque to 1500 pound-feet, though the powertrain was capable of much more."
The team is refining the car to deliver good range, along with the traditional roadster feel shooting for a range of 150 – 200 miles.
The roadster on display at the Concours is the experimental, development mule and once the low volume manufacturing act has been finalized these cars will be offered as a complete package and be made available to the public. Register you interest at Signup Form (constantcontactpages.com)