SUPERFORMANCE TO DEBUT "FUTURE GT FORTY" GT40 SUPERCAR IN MAGNAFLOW BOOTH AT 2018 SEMA SHOW
Posted on Monday 10-08-2018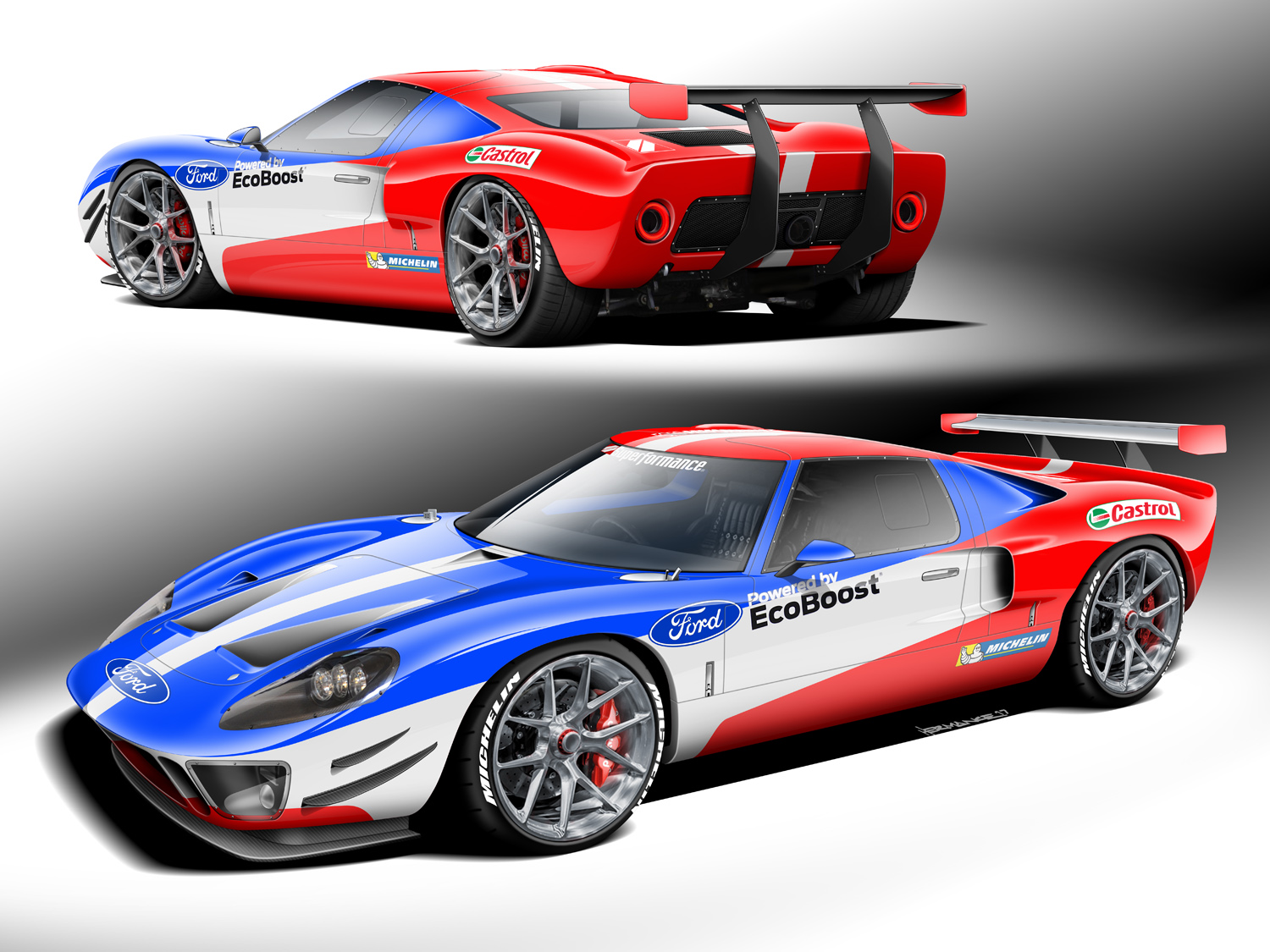 Custom build pays tribute to both the 50th Anniversary of the historic privateer GT40 MkI P1075 victory at Le Mans in 1968/69 and the current Ford GT's racing success by putting a competition prepped twin-turbo Ford Ecoboost 3.5L with custom MagnaFlow exhaust and a host of aftermarket components in a Superformance MkI GT40 wearing the current Ford GT endurance racer's livery – creating the ultimate Ford Performance tribute vehicle.
Irvine, Calif. (October, 2018) – Superformance, the leading manufacturer of 1960s-era continuation sports cars, has built a one-of-a-kind GT40 MkI that pays tribute to the historic success of the Ford GT40, while incorporating design notes and the EcoBoost V6 powerplant from the current Ford GT. This bespoke race car will debut at SEMA on Tuesday, October 30, 2018 at 11:00 am in the Magnaflow Booth #23543.

The launch of this vehicle will celebrate the 50th anniversary of the first-place victory at the 1968 24 Hours of Le Mans endurance race and will pay tribute to the modern Ford GT and its current success in the GT class of the European Le Mans Series. The Superformance GT40 MkI is the highest-quality continuation GT40 available and is the only GT40 Licensed by SAFIR GT40 (owners of the original GT40 Trademarks) and carries the original GT40-P-Series numbers. Built to exacting standards, with over two-thirds of the steel monocoque chassis' parts interchangeable with an original GT40 car.

This "Future GT Forty" will be powered by a 3.5L Ford EcoBoost twin-turbocharged V6 engine. The engine installation work was handled by the experts at V's Performance in Orange, California. A handmade and state of the art exhaust system was fabricated by the experts at Magnaflow and the twin turbochargers were provided by Honeywell-Garrett. HRE Wheels supplied the custom pin drive wheels which are wrapped in Michelin tires. Fuel supply was provided by Aeromotive and HPS supplied the hoses for the vehicle. Other parts include a Centerforce clutch, Ridetech Shockwave air suspension, Dynamat sound insulation, a custom Stitchcraft interior, DEI heat insulation, Speed Hut Custom guages and a Quaife 5 speed transaxle. In addition to supplying the MkI rolling chassis, Superformance and Hillbank Motorsports also painted the current Ford GT livery, added the racing decals and fitted it with modern lighting front and rear.

The "Future GT Forty" will be on display at the 2018 SEMA Show in Las Vegas in the Magnaflow booth #23543, located in the Central Hall of the Las Vegas Convention Center. For more information on the "Future GT Forty," Superformance and its full line of continuation vehicles, visit

www.Superformance.comor call (800) 297-6253.