Superformance Resurrects Legendary Corvette Grand Sport
Posted on Tuesday 02-23-2016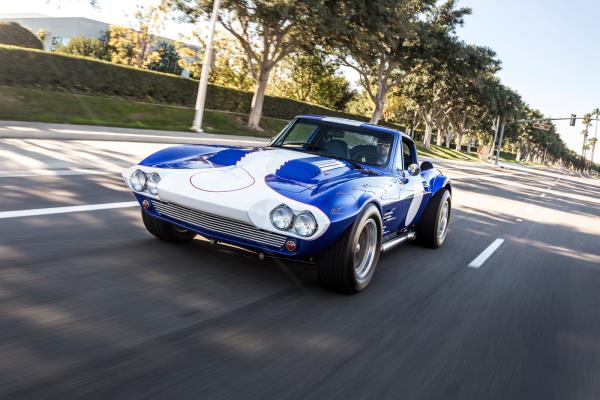 Sam Jemielity - February 17th, 2016 - 95 Octane.
"Back in 1962, Chevrolet chief engineer Zora Arkus Duntov set his sights on winning the GT class at LeMans. He planned a production run of 125 purpose-built Corvette race cars, which were christened Grand Sport. Unfortunately, GM shelved the project after only five of these inspired Vettes were completed."
"Superformance – a California distributor for 1960's racing legends reproduction cars, including the Ford GT40 and Cobra Daytona Coupe – has revived Duntov's legendary race car with the new Superformance Grand Sport. Built using the original body moulds thanks to a licensing agreement with GM, the Grand Sport resembles its classic forebear on the outside, but this Grand Sport boasts modern technology through and through inside."
"Each Grand Sport will be custom built by Superformance, and buyers can choose a 550 horsepower Katech LS3 engine or practically any other engine from GM's stable. Bedecked in blue-and-white racing livery, the new Grand Sport features an original style tube chassis, wide set fender flares, brawny nine-inch wide tires, power steering and Bilstein shock"

Read more: http://95octane.com/2016/02/17/superformance-corvette-grand-sport/#ixzz411pZ4YFf