Superformance to Make a Big Announcement at the 2010 SEMA Show
Posted on Saturday 10-30-2010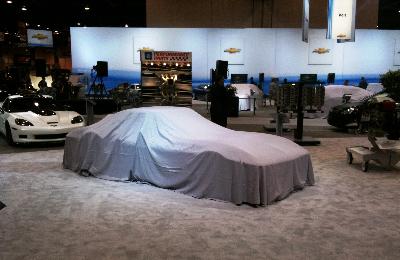 At the 2010 SEMA Show in Las Vegas, Superformance will be making headlines by introducing another new model – one with even closer ties to General Motors. While the details will have to wait until the official reveal, the new car is another lightweight, high-performance offering that will elicit memories of the golden age of American road racing. Those who have seen the car say it is simply stunning, and it promises to be one of the most talked-about cars at the show.
The car will be unveiled on Tuesday, November 2, and will likely be a show-stopper, reviving a vaunted GM badge and promising performance that should exceed just about any other production car in the Las Vegas Convention Center halls.
With its official debut at the show the order books will be opened on this new car, which will be available at Select Superformance dealers. Full specs and pricing details will be available following the car's debut, but Superformance's reputation for offering affordable dream fulfillment will certainly be upheld.