SUPERFORMANCE GT40 FINISHES FIRST IN CLASS AT 2017 SEBRING HISTORICS
Posted on Friday 12-15-2017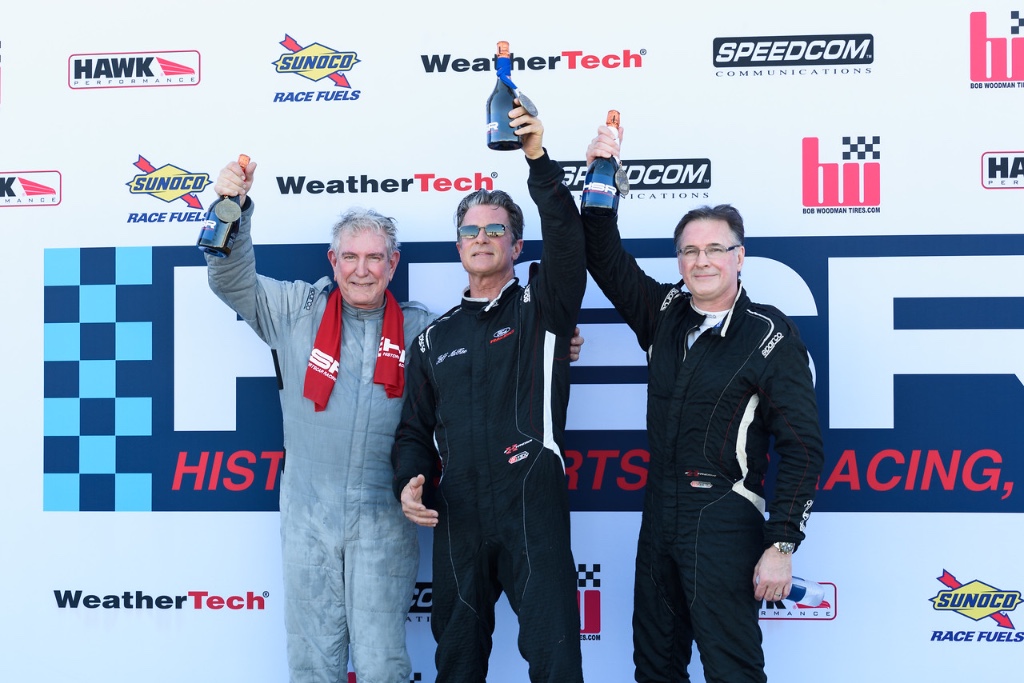 1966 Superformance GT40 MKI piloted by Jeff McKee finished 1, 2 and 3 overall in three Historics group sprint races and recorded fastest GT40 lap time of the weekend.
Sebring, Fla. (December, 2017) – Superformance, the leading manufacturer of 1960s era continuation sports cars, placed first in class at the 2017 Sebring Historics with a GT40 MKI driven by gentleman racer, Jeff McKee.
McKee finished in all three podium positions over the course of three sprint style races, which featured varying eras of historically significant race cars including 1969 Lola T70s and 2005 Audi R8s. In his GT40 MKI, McKee set the fastest lap record for a GT40 that weekend, with a time of 2:14 on the 3.7 mile circuit.
A continuation of the 24 Hours at Daytona, the event comprises 15 different run groups, all competing to honor the 12 Hours of Sebring endurance race. All the entrants have a firm and thorough racing pedigree, including GT40s from all generations of legendary moniker.
McKee's Superformance GT40 MKI features the legendary Gulf livery paint scheme, original style monocoque chassis, and Bilstein coil over progressive shocks and H&R Springs®. To compete in the historic class, the Roush 347ci engine was fully built with strengthened internals and retaining its factory Weber carburetor. The car also features an FIA approved roll cage and fuel cells. Dennis at Olthoff Racing in N.C. looks after the maintenance and race prep of the GT40 and other race cars.
"This car is incredibly exhilarating and illustrates what it was like to drive the original GT40. The combination of minimal downforce and tremendous power makes this car something that takes skill and experience to drive well," McKee said. "Beating a Lola T70 that is lighter and more powerful was a one-of-a-kind experience."
An amateur racer with experience behind the wheel of Radicals, Ferraris and shifter karts over the span of 20 years. McKee owned his Superformance GT40 for five years, racing with it for three. In addition to his GT40, he also has a 1964 Superformance built Shelby Daytona Coupe CSX9000 in his collection.
"What Jeff has accomplished in our GT40 MKI is amazing," said Lance Stander, CEO of Superformance LLC. "Racing the GT40 at tracks like Sebring and Daytona just like they did in the 60s is so special and why we build our cars. They're meant to be raced!"
For more information about Superformance, its GT40 models and availability, go to www.Superformance.com or visit us on Facebook at www.Facebook.com/Superformance