2009 Art Center Car Classic, celebrating "Air, Land & Sea"
Posted on Wednesday 07-22-2009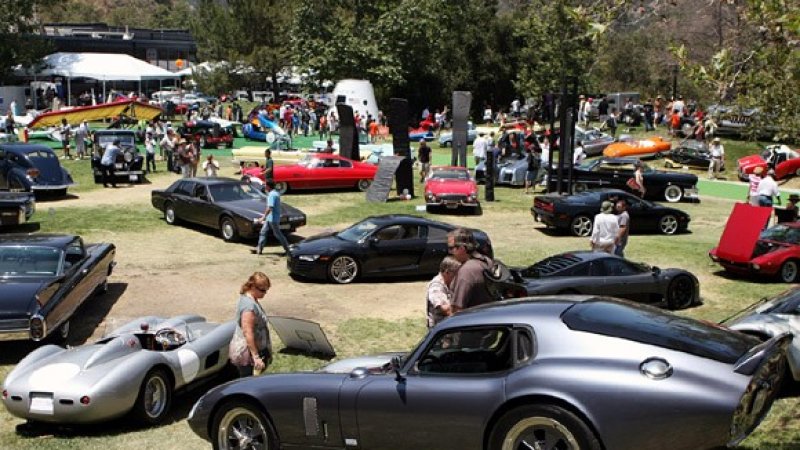 The Art Center College of Design has had a profound influence over car design for nearly eighty years. Located in Pasadena, CA, the Art Center has an alumni list that is the who's who of the automotive design world: Chris Bangle, Henrik Fisker, Chip Foose, J Mays, Freeman Thomas, and others. Since 2003, the famous college has opened up its doors to the public for an inside look at the facilities as well as a car show that celebrates the ever-changing shape of the automobile.
The theme for 2009 was "Air, Land & Sea," making for an even more eclectic group of cars that usually gathers on the campus grass. Showers enjoyed everything from a 1944 Volkswagen Schwimmwagen to a 1962 Roth Air Car to an original 1967 Batmobile brought by George Barris. Jay Leno, a faithful entrant to the show, brought out his EcoJet that seems to have become one of his favorite rides. Our thanks go out to Andre Ravinowich, who filled in for the SoCal Autobloggers that were unable to attend. Check out his high-res 50-shot gallery below.